Wine Reviews
All wines are available at the PA Wine & Spirits Stores. To find bottles near you, we suggest using our Wine Finder App: https://www.vinology.com/winefinder/
Mark Herold 2014 "Collide" Red, California
Despite drinking like a luxury Napa wine, this is something very different. Exactly where the grapes come from is unclear. It's a blend of Tempranillo, Petite Sirah, Graciano, Carignan, Syrah, and Alicante Bouschet, so probably much of the fruit comes from older vineyards in Sonoma and the Central Coast.
The style is pure fruit, with bursts of blackberry, cola, and sweet vanilla. The voluptuous richness is balanced with milk chocolate and hawthorn. I'd say this bottle under-represents its ABV on the label. I would be surprised if it weren't 16.1% alcohol.
Wine Rating: 91 Points
Matetic 2014 Corralillo Syrah
The Matetic is an organic-wine-on-steroids bottle of Syrah from a sub-region of Casablanca on the Chilean coast. Aromas of fresh fig and beef jerky kick off the party. Textually, this bottle is dynamic. A full bodied, layered tannins, with an edge of sauvage. Smoked flavors roll into blackberry and a mineral-laced finish. An incredible value.
Wine Rating: 91 Points
Isabella 2016 Bobal, Ribera del Jucar
Bobal has always been used locally as a blending grape, but over the past decade it's becoming more common to offer it as a single-varietal wine. This particular bottle is a great introduction to the grape. The price can't be beat, and it's super gulp-able. Soft tannins and medium bodied, this is a gulp-able wine with plenty of vanilla-spice and big red fruit. It's a crowd-pleaser, to be sure.
Wine Rating: 89 Points
Carden 2013 Cabernet Sauvignon Columbia Valley
This winery may be on it's last vintage, but I'm just glad to have access to this monster Cabernet. Like some other Columbia Valley Cabernet we've reviewed recently, this is made by an Oregon winemaker: this time by the brilliant Tony Rynders, formerly of Domaine Serene.
Masterful in execution, has a beauty that is rare in such powerful wines. Layered aromas of licorice, cigar box, and smoked tea. The lush palate is buttressed with dense tannins and enough acidity to keep the whole affair intact. The reference here is clearly Chateau Margaux.
Wine Rating: 94 Points
North by Northwest 2014 Cabernet Sauvignon, Columbia Valley
North by Northwest is the Columbia Valley brand owned by King Estate, best known for it's Oregon Pinot Noirs. The brand has been kicking around since 2005, but it's making inroads into the East Coast only recently. Like many Columbia Cabernet, it's got amazing fruit in the bottle and equally attractive price on the label.
This wine sports an attractive bouquet of cocoa, graphite, and toasted apple wood. The palate is deeply extracted with dense boysenberry notes followed by Asian five spice and a finish that turns up the sweet vanilla and plum notes. Under $20, this is a steal.
Wine Rating: 90 Points
Shannon Ridge "Vigilance" 2017 Sauvignon Blanc, Red Hills
Shannon Ridge is becoming a favorite in Pennsylvania. It's wines have showed up in so many Chairman Selection offerings, that it's becoming a annual tradition to review a bottle or two of their wines. This bottling is quite a pleasant surprise, exceeding their very good 2016 Sauvignon Blanc.
This bottle is exactly what an SB drinker wants. Bright fresh grapefruit flavors, a touch of exotic citrus, and a touch of snipped chive and strawberry leaf on the nose.
Wine Rating:88 Points
Andre Delorme Blanc de Blancs Brut Reserve, Burgundy
A $10 bottle of bubbles that drinks like a decent bottle of Champagne? Say it isn't so! This bottle of bubbles is crafted in a modern Moët & Chandon style. This is the bottle I'll be drinking on Sunday afternoon, possibly with Oysters Rockefeller.
Made in Burgundy, this Blanc de Blanc is a blend of Chardonnay and Aligote. Fresh flavors of ripe peaches and hazelnuts, the pin-point bubbles bring a fine mousse and an pretty honeysuckle aroma to the the experience.
Wine Rating: 89 Points
Old News
The following is very out of date. This was the content from our newsletter from September 2018. For the current edition, you can sign up here: Wine School Newsletter.
50% OFF BOGO SALE
For the rest of September, get a 50% off coupon for any class, up to $250 in value. Purchase any upcoming class or course, and the 50% off coupon code will be emailed to you immediately. This is the best sale we've ever put on in a long time, so I'd suggest jumping on it ASAP!
Their are only three caveats: the discount is valid for up purchases up to $250 in value, only one coupon per person, and the code is only valid for 7 days once it's sent.
Are we insta-famous yet?
We aren't all that great at social media, but a year ago a student (thank you, Sarah!) encouraged us to sign up for Instagram. People seem to love our feed –almost 7K followers at this point! We make a point of following all our students, too: it's a great way to keep in touch. Check us out here: https://www.instagram.com/phillywine/
Geek Alert: Swiss Wines
There are a few nice quotes about the Wine School in this month's Condé Nast Traveler. It's an article on Swiss wines, and it's worth a read: https://www.cntraveler.com/story/the-swiss-wine-vacation-we-all-need-to-take
Suggested Classes
A few upcoming classes at the school that you should consider attending.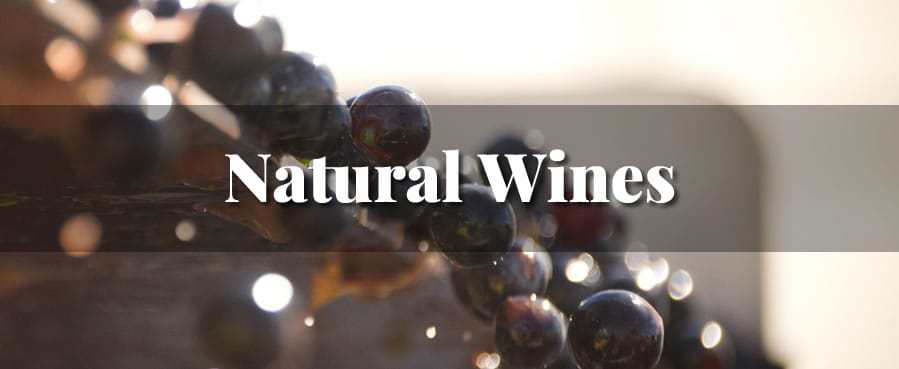 The Natural Wines Class
Thursday, November 1st at 7:30 pm
Natural wines, organic wine, and bio-dynamic wines have been a controversial topic since the school was founded in 2001. It's a topic we love, and our advocacy of natural wines has permeated every wine class we've taught for the last 20 years. Come learn more about the brave new world of winemaking. https://www.vinology.com/class/natural-wines/
First Growths of the East Coast
Thursday, November 15th at 7:30 pm
There are hundreds of wineries scattered from Virginia to Maine. Over the last few years, a quiet revolution has begun in their vineyards. Visionary winemakers are making exceptional wines and doing so without much fanfare. https://www.vinology.com/class/east-coast-wine/
World Atlas of Wine
November 16th at 7:30 pm
The World Atlas of Wine is an essential and authoritative wine class for beginners. Philadelphia's increasing appetite for wine is matched by a growing thirst for knowledge; which this class will amply satisfy. Learn about the essential wine regions around the world in a single two-hour wine tasting class. https://www.vinology.com/class/world-atlas-wine/
Food & Wine Scholar™
Mondays, March 11th to May 9th from 7:30 to 9:30 pm
This wine course qualifies for the NWS Advanced Sommelier Certification Program. Demystify the challenge of food and beverage pairings. This wine course presents a practical, user-friendly approach grounded in understanding the direct relationships and reactions between food and wine components, flavors, and textures. https://www.vinology.com/class/advanced-wine-course-food-wine-pairing/
Wine School of Philadelphia
109 S. 22nd Street
Philadelphia, PA 19103
www.vinology.com