Accelerated Core Wine Course
Sat, August 13, 2022
from
6:30 pm
to
10:00 pm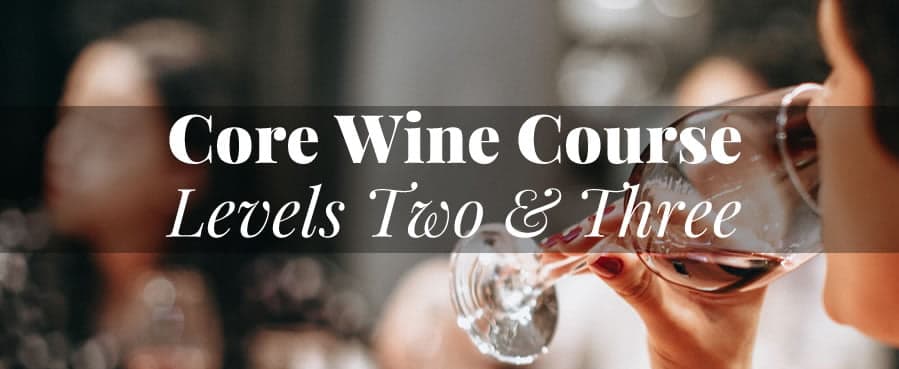 August 8th to 13th, from 6:30 pm to 10:00 pm. Sommelier Certification by the National Wine School
Earn a complete wine education in a single week. The Accelerated Core Wine Course combines our Foundation and Intermediate programs into a unified wine education experience. Plus, the Core Wine Course will save you a sizable amount of tuition. Individually, the Foundation and Intermediate programs cost hundreds of dollars more.
In the Foundation portion of the program, students will learn the techniques and master the knowledge needed to become extraordinary wine tasters. Graduates can identify major wine varietals in a blind tasting: a major feat for any wine professional. In the Intermediate section, students learn about the intricacies of the ever-expanding world of wine. Included in the program is the chance to master the wine styles, climates, and varietals of all the major wine-producing countries.
Compatible with all sommelier qualifications
The essential program for aspiring winemakers
Wine enthusiasts welcomed, too.
Monday
Section #1 France
Section #2 White Varietal Components
Tuesday
Section #1 North & South America
Section #2 Red Varietal Components
Wednesday
Section #1 Australia, New Zealand & South Africa
Section #2 Old World vs New World
Thursday
Section #1 Italy
Section #2 Varietal Fingerprint Lab
Friday
Section #1 Spain & Portugal
Section #2 Blind Tasting
Saturday
Section #1 & 2 Exams

The Essential Wine Course
The Core Wine Course is the ultimate program for any aspiring somm, winemaker, or wine enthusiast. It includes sections on viniculture and viticulture, Old World and New World wines, blind tasting, and sensory training. The program covers the essential history, important varieties, and a tasting of important wine styles for each wine region.
Level III Certification
This course offers professional and national certification via the National Wine School. The NWS offers industry-level qualifications similar to the Court of Master Sommeliers, Wine and Spirit Education Trust, The Society of Wine Educators, and The International Sommelier Guild.