Natural Wines
Thu, November 17, 2022
from
7:30 pm
to
9:00 pm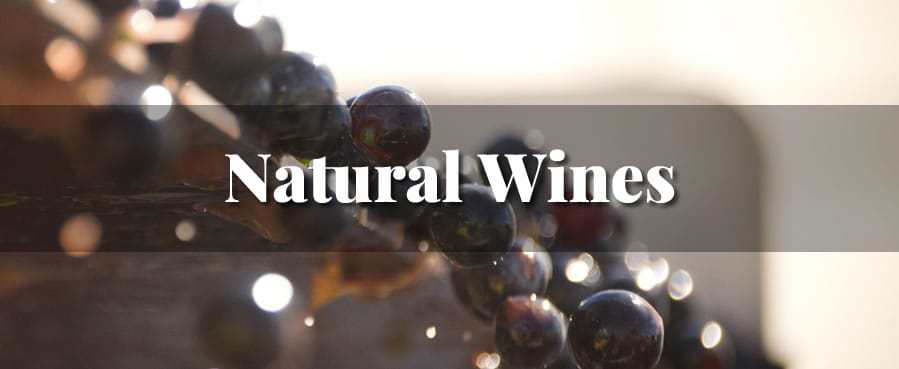 Natural Wines: A Wine Class on Organic and Biodynamic Wines
Megapurple, fish bladder extracts, rodenticides, fungicides, herbicides, water backs, enzymes, acid additions, and reverse osmosis are standard winemaking and grape growing techniques.
If you drink wine, then it is 100% likely that your wines have been manipulated in one of these ways. This shouldn't be a surprise, though. In 2009, Keith Wallace (the founder of the Wine School of Philadelphia) blew the lid of winemaking manipulations in a series of articles in the Daily Beast. He earned a lot of hate for revealing the truth (check out the comments from his angry fellow winemakers, including Adam Lee of Siduri).
Natural wines, organic wines, and biodynamic wines have been controversial since the school was founded in 2001. It's a topic we love, and our advocacy of natural wines has permeated every wine class we've taught for the last 20 years. Our students have been asking us for years to offer a full-on natural wine class, and here it is. This is a tour-de-force of the crazy-beautiful people behind the natural wine movement. You will be tasting wines from every corner of the world, and you will experience every flavor wine can offer.
Many of the wines featured in this class are rare, so please don't come to class expecting to pick up these wines at your local Wine & Spirits store.
---
Wine-making has become ever-more unnatural, from the use of blanket crop-spraying in vineyards to the over-use of sulfites and additives in the cellar, but luckily there is another way. While currently not regulated by an official definition, natural wines are made from sustainably farmed, organic (or biodynamic) grapes, with nothing removed or added during winemaking, bar at most a dash of sulfites. It is good old-fashioned grape juice fermented into wine—just as nature intended.

If you care about what's in your glass, want to explore unique flavors, or are keen to support small-scale producers, then you need to know more about natural wine and where to find it.

Isabelle Legeron
---
November 2018
Biodynamic
1. Meinklang 2016 Hárslevelü, Somlo (HU)
Sulfur
1. Frank Cornelissen 2015 "Contadino No. 13" Red Blend, Sicily (IT)
2. Eric Texier 2016 "Brezeme" Cotes du Rhone (FR)
Amphorae
1. Bichi 2017 "No Sapiens" Baja California (MX)
2. Ch.Peybonhomme-Les-Tours 2015 "Energies" Bordeaux (FR)
Interventions
1. Delinquente 2017 "Bullet Dodger" Montepulciano, Riverland (AU)
2. Donkey and Goat 2017 "Gallivanter" Red Blend, California
Orange
1. Pheasant's Tears 2016 Rkatsiteli, Georgia
Class Categories: